InfraBed Thermal Radiant Therapy
InfraBed Thermal Radiant Therapy devices in 4 sizes  King Single Infrabed, Medium Massage Bed, Small Pod/Chair, and the very cute 45 cm square Mini Pad, all with quality covers and zip-up sheets.
InfraBed® New Far InfraRed Energy (FIRE) plus Amethyst Crystals and Negative Ions in a multi-layered underlay, with EMF protections, producing radiant warming Core Activation Therapy, that synergizes two therapy components, Far-Infra-Red-Energy Light and Amethyst Crystal Energy – delivering Core Activation Therapy that deeply warmly penetrates the body to support restoration and maintenance of core temperature, for better health and well-being. INFRABED users routinely report "Feeling Better and Moving Better" 
This year add the Natural Nurturing Warmth of Infrabed for problems like Aches and Pains. Poor Joint Mobility and Pain, Chronic Fatigue. Low Core Body Temperature. Poor Circulation and Metabolism. Aging and Infirmity. Toxicity. Sluggishness. Jet Lag. Low Energy Levels. Post-Illness, Post-operation and Post-Injury Recovery. Physical Degeneration. Lack of exercise. Insomnia. etc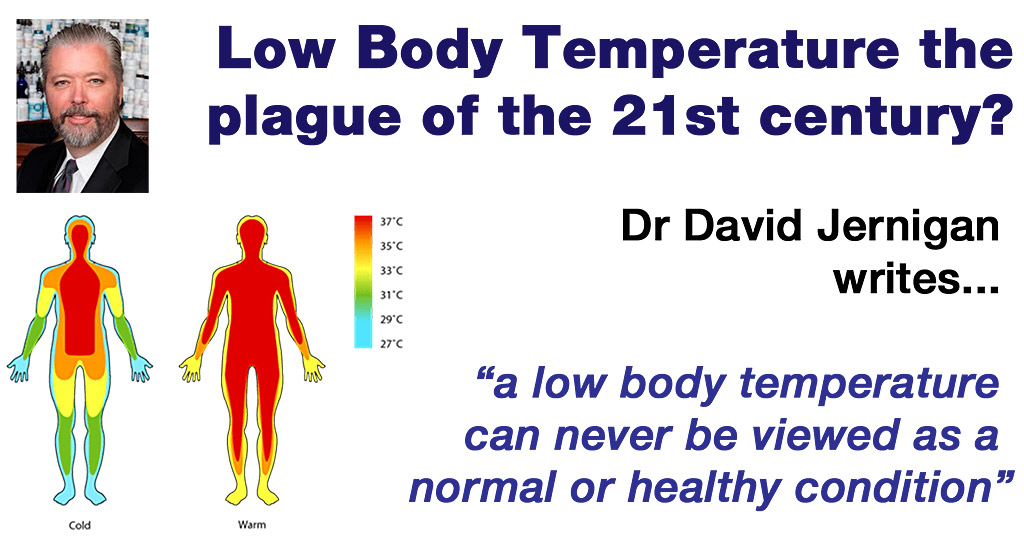 Is Low Body Temperature the Plague of the 21st Century?
Dr. David Jernigan (Doctor of Chiropractic, Medical Pharmacist & Alternative Therapist. USA) writes online:
"Much emphasis in conventional medicine is often placed upon feverish conditions; however a low body temperature can be a much more sinister condition. Where a fever can be viewed as an active developmental and corrective process of the healthy body, then a low body temperature can never be viewed as a normal or healthy condition, nor is it a mechanism for a learning or developmental process in the body. A low body temperature creates a happy home for viruses and chronic infections, and is a sign of degeneration, age and gradual cellular death. The problem with a low core temperature is that no effective immune response can be mounted therefore no fever is generated and infections go undetected.
"Low body temperature is the plague of the 21st century.  People with low body temperature have a weak reaction to even the most ideal medicines and therapies" says Dr Jernigan.
When temperature is low, the body cannot maintain its homeostasis. Actions of enzymes, vitamins, minerals, and essential body chemicals become "depressed".  Persistently low temperatures typically come on or worsen after severe stressors such as childbirth, divorce, death of a loved one, job or family stress, surgery or accidents. The body slows down and body temperature drops. Then its supposed to recover once the stress is over, but sometimes it doesn't.
The bed is going well. I made the mistake of starting off too rapidly in raising the heat and not drinking enough water. Consequently, dehydration and headaches. Warn about this! I seem to have it under control now. 1/4 hour at 55 degrees seems to give some relief from the sciatic pain, both for Margaret and me, although I think the ENAR was better. I will keep you informed of progress as we continue, which we will be doing. As I told you my leg pain is greatly improved. Instead of 4 to 9, i would rate it as 2-7. Mostly around 2. I am giving the bed a real trial. Margaret and I spending an hour a day at 45-50 degrees. Will tell you more after a decent month's trial. Regards Bob Lubke.
I think its helping mum. If she was a 2 out of 10 to start, when she was ready to throw the towel in, she now is about 4 to 5 and has reduction in the severity of the back pain. She probably spends an hour or two a day, sometimes more, at about 45-47 Celsius. She's had a back fusion operation but at 85 her recovery has been slow and painful. Now with use of her ENAR and the Infrabed, recovery seems to be progressing more quickly. Will keep you advised. We are investing in another Infrabed for our clinic clients.